About MG108 
Akko has partnered with its sister brand MonsGeek to release this 100% percent 108-key black & pink themed wired MX keyboard, featuring Akko's brand new color matching case with re-imagined bezel design. This full size keyboard is equipped with a wide range of function buttons and numeric area for efficient data entry, allowing it to be used in various scenarios for gamer/ office workers / programmers / typists.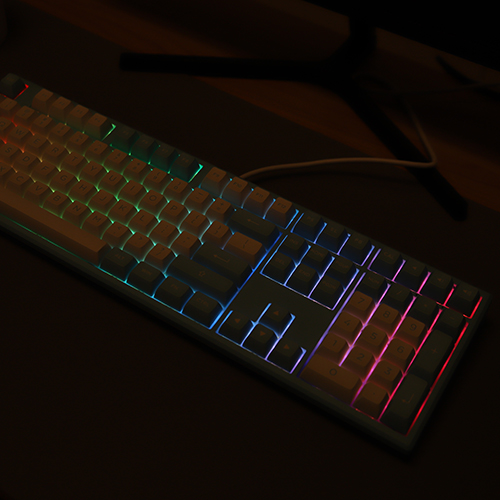 RGB Backlit
MG108 mechanical keyboard can help you type in the dark with decent backlit. It has over 20 preset backlighting modes.
You can easily create and tailor your own lighting effects with the Akko Cloud Driver, that offers over 16 million unique colors per key, as well as adjustable brightness and animation speed level.
ASA Double-Shot Keycaps 
 ASA profile keycaps are designed to bring maximum comfort, keeping hand in a natural state to minimize hand fatigue after long-time use and help users minimize typos.
The keycaps are made by PBT double-shot, which helps resist the shine that occurs from oils and sweat on the fingers.
We offer both doll of princess and black & pink colorways.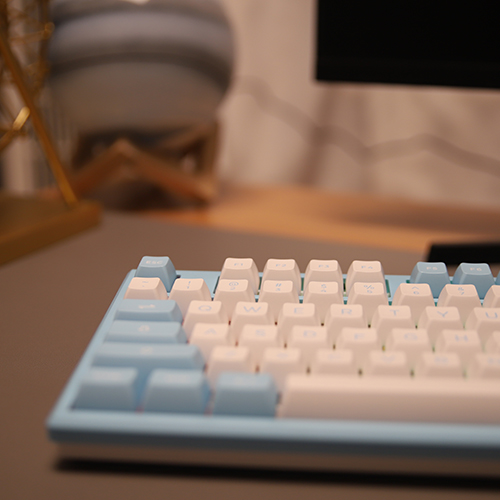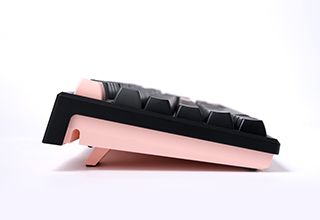 With Brand New black and pink classic colorways matching case, the re-imagined bezel design brings elegance and vigor to this 1800 layout mechanical keyboard and transform your desk into a sumptuous and yet modest and restful space.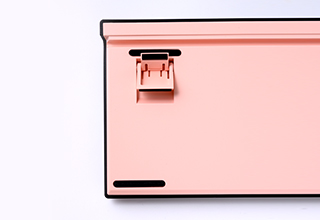 The MG108 MX keyboard comes with a tilted stand with 3 levels of adjustable heights of around 5° and 7.5° and 11° respectively to personalize your typing experiences.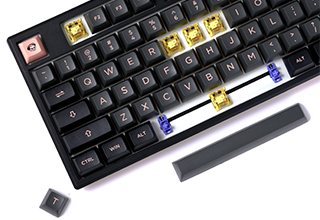 MonsGeek MG108 comes with the Akko V3 Cream switches in both linear and tactile options. The keyboard has a smooth and creamy out-of-box typing experiences.
Type: Linear
Operating Force: 50 ± 5gf
Total Travel: 3.5±0.3mm
Pre-Travel: 1.9±0.3mm
Tactile Position:N/A
End Force: 58gf ± 5gf
Akko V3 Cream Yellow Switch
Type: Tactile
Operating Force: 38 ± 5gf
Total Travel: 3.5±0.3mm
Pre-Travel: 2.0±0.3mm
Tactile Position:0.5±0.3mm
Tactile Force: 53 ± 5gf
Akko V3 Cream Blue Switch
| | |
| --- | --- |
| Model | MonsGeek MG108 RGB |
| Dimension | 445.5*137.5*41.8mm |
| Weight | 1.15kg |
| Dimension(with package) | 478.6*194*51mm |
| Weight(with package) | 1.65kg |
| SKU | Black & Pink / Doll of Princess |
| Keycaps | PBT Double Shot ASA Profile |
| Switches | Akko v3 Cream Yellow/Cream Blue |
| Connection | Wired |
| Battery | N/A |
| Software | Akko Cloud |
| Hot-swap | N/A |
| Backlit | RGB |
| Structure | Tray Mount |
| Case Material | ABS |
| Plate | Iron |
| Plate Foam | EVA |
| Switch Pad | N/A |
| PCBA | 1.6mm |
| Case Foam | N/A |
| Accessory | 20 pcs Novelty Keys, Dustproof Case, USB Cable, Keycap Puller |