Aluminum DIY kits are now more accessible than ever!
Even at only 99$ it's still the best premium option to begin your custom mechanical keyboard journey with.
It comes with extra teflon pads (in case you want to perform the Force Break mod) and tape (in case you want to perform a Tape mod). The M1 offers flexibility for you to modify it and make it truly yours while also offering a great out-of-the-box experience with MonsGeek's custom foam and gasket mount.
Join Waitlist
We will inform you when the product arrives in stock. Please leave your valid email address below.
M1
Not just another 75% aluminum DIY Kit.
Value
MonsGeek strictly manages to reduce unnecessary costs through its advanced supply chain to deliver the best value for users.
Flexibility
MonsGeek comes with a PC plate as standard and offers other plates separately. We also offer additional tape and teflon pads for potential mod.
Accessibility
M1 will be available directly, through our partners and from other mainstream shopping platforms as accessibility is our ultimate goal.
M Series QC Guide
Learn about what to expect with the order. MonsGeek provides its standard on how we manage aluminum finishes during QC process. Click icon on the left to download. 
Stabilizers
PCB Mount/Screw-in stabilizers tend to vibrate less. M1 uses Akko stabilizers (un-assembled) with nylon housing in case users want to lubricate.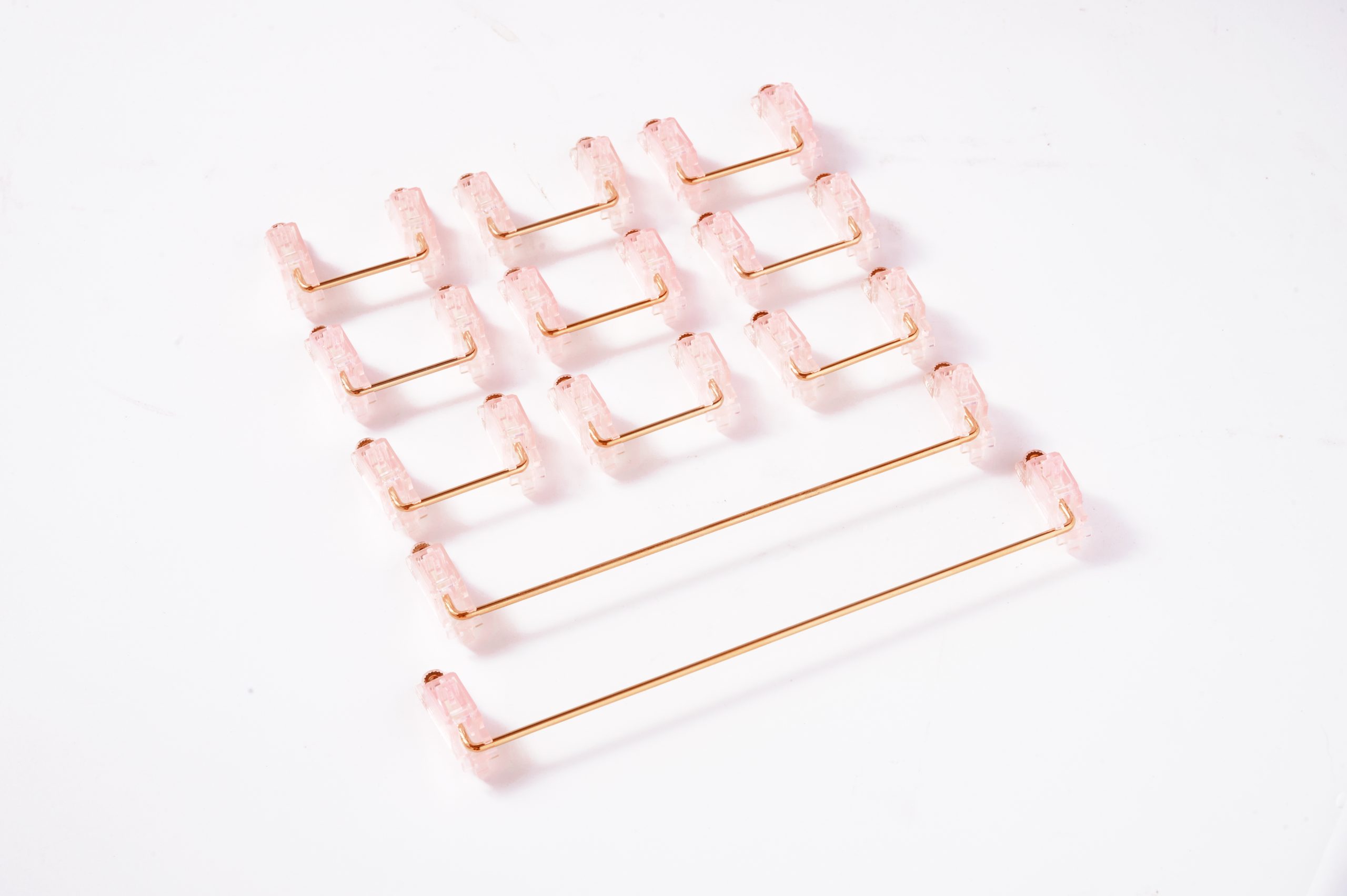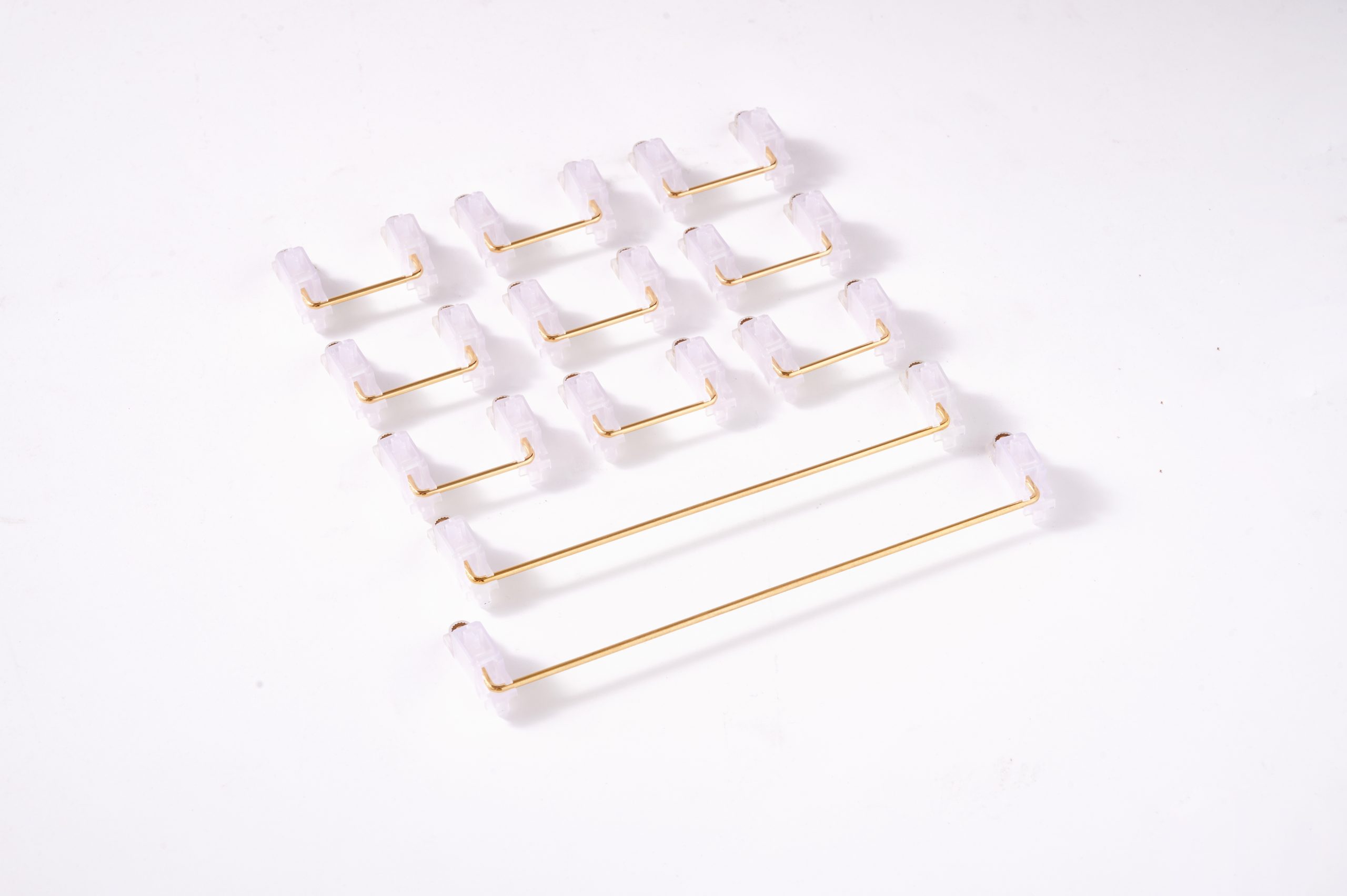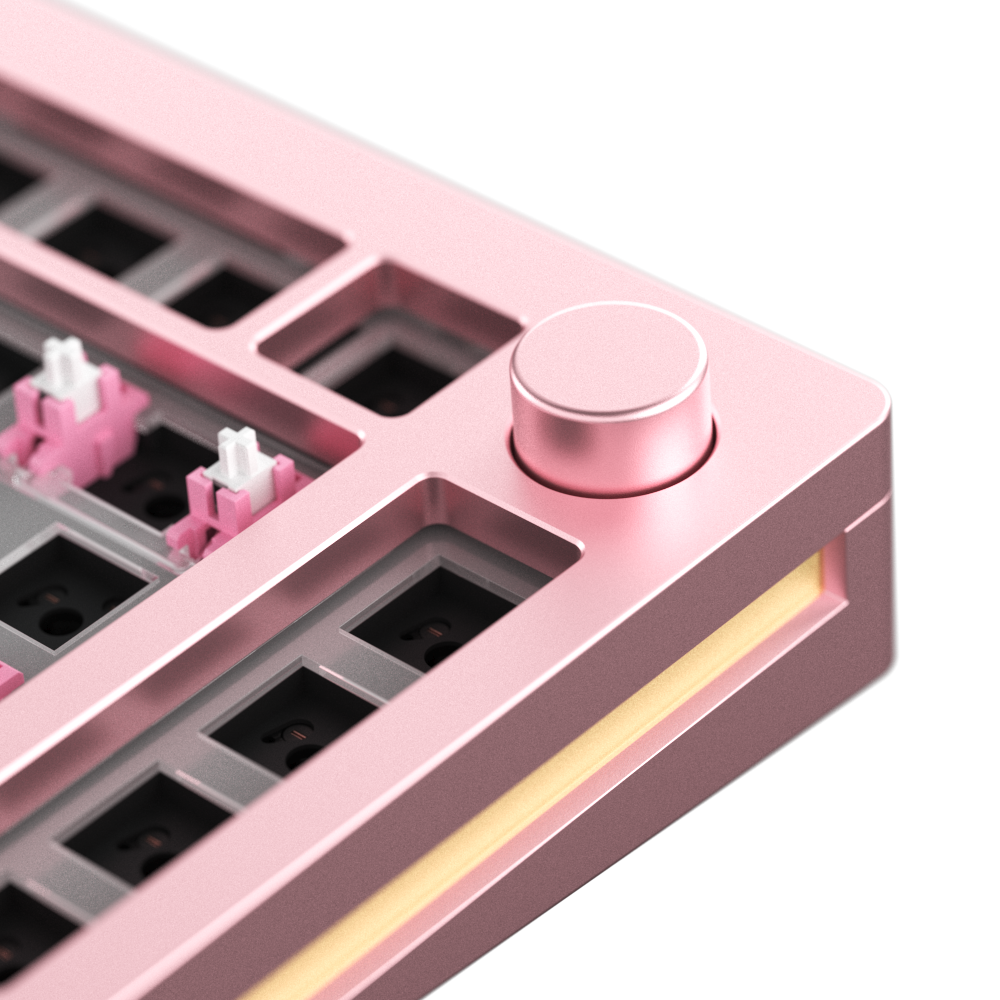 Renovated Encoder
The encoder has been designed to avoid scratching the case and offers more stability.
Golden Accent
Adding a touch of class and elegance, we opted to add a beautiful golden accent so that no matter which way you look at it, you'll fall in love over and over again.
South-facing PCB
The south-facing PCB of the M1 avoids causing interference with Cherry profile keycaps, offering more compatibility and flexibility. (Kind note: The "Enter" key of M1 ISO layout version could be compatible with 3-pin mx switches only.)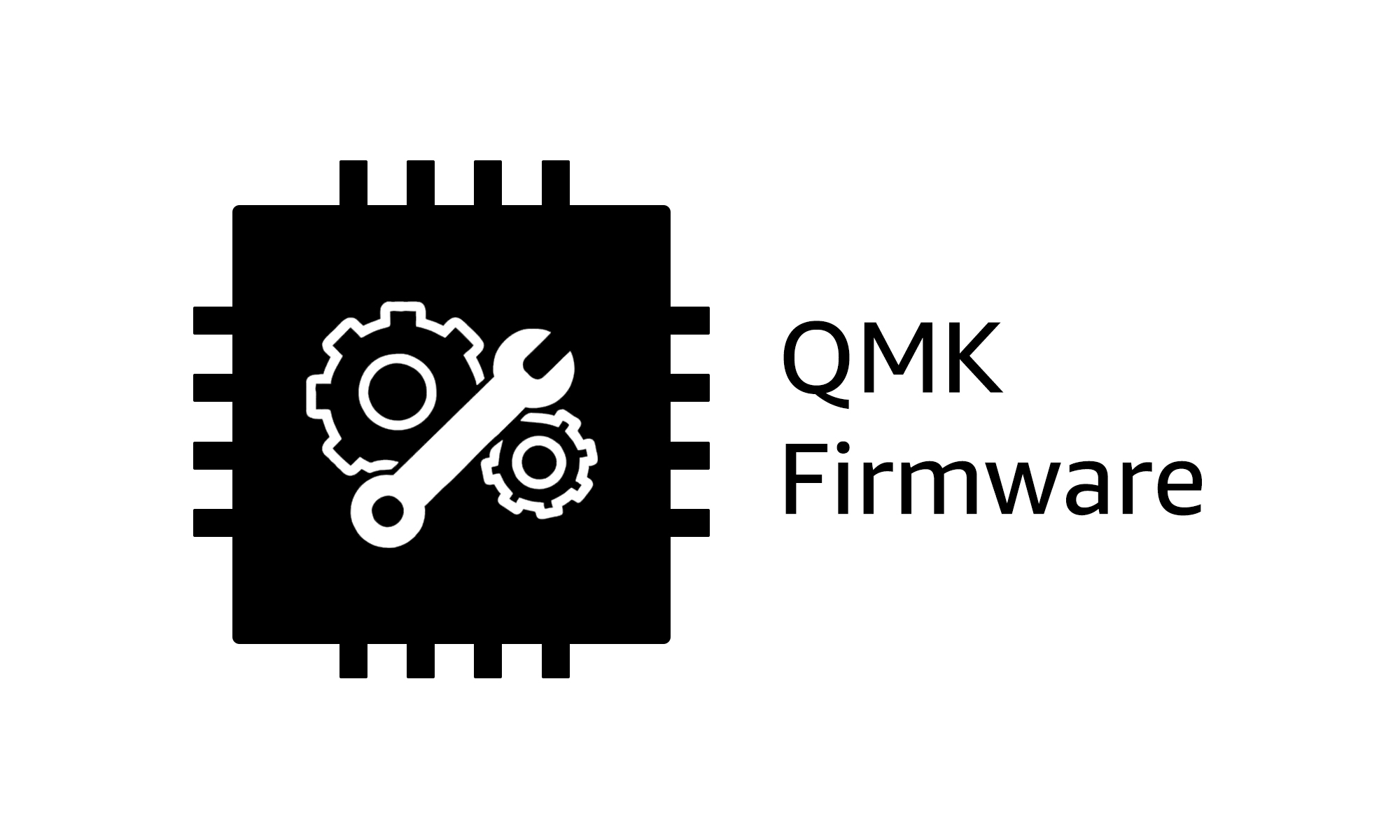 QMK / VIA
MonsGeek M1 supports VIA for cross-platform (Linux/Mac/Windows) advanced keyboard configuration.
This feature is exclusively for international version of M1.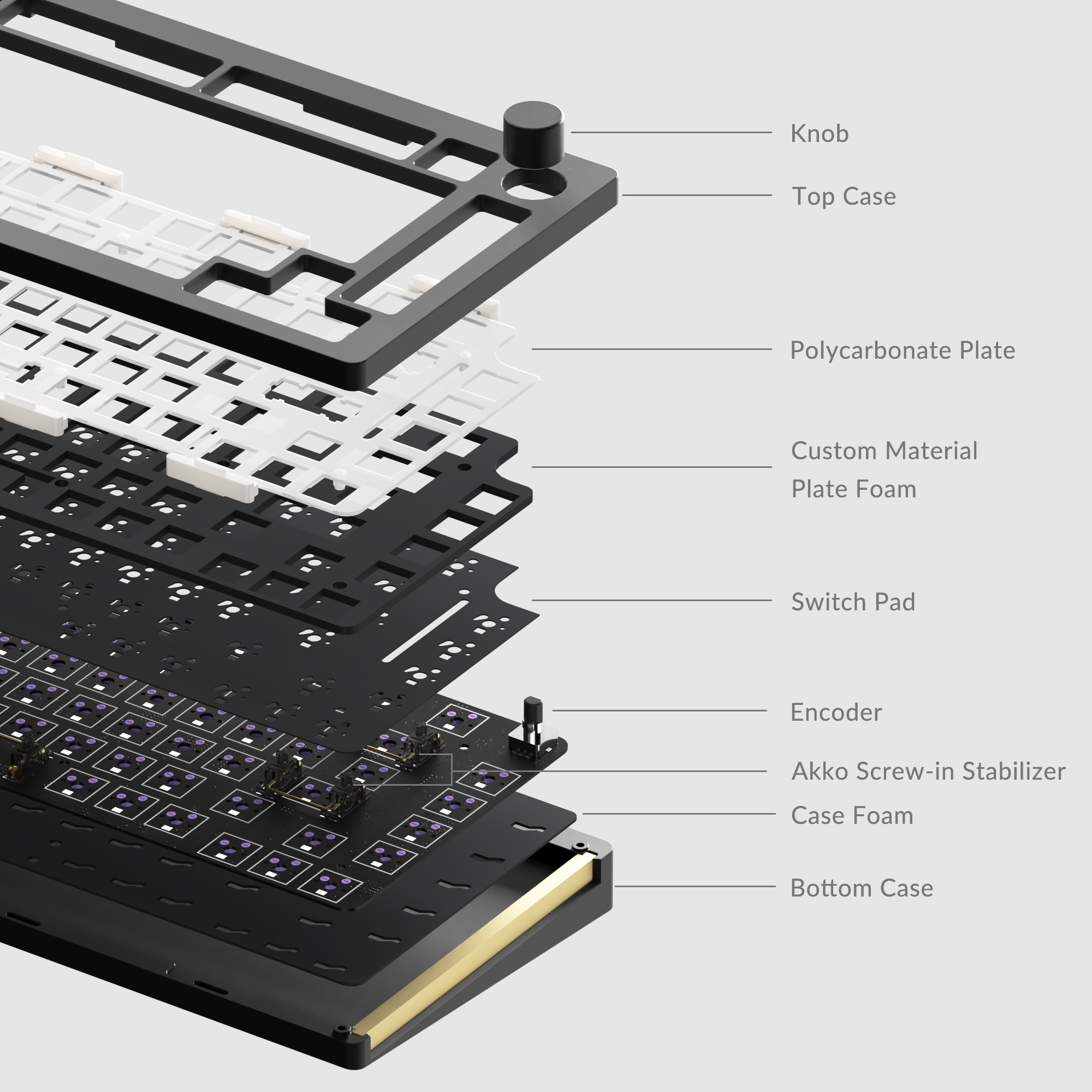 3mm Case Foam
Monsgeek has developed its own budget custom material that performs equally as well as poron.
*Disclaimer: Using thicker foam may reduce flex, whether to include it or not is down to your personal preference
PET Insulation Layer
A PET insulation layer has been added to the bottom case in order to prevent any short circuit issues. It's rare for these issues to occur but we want to add extra protection.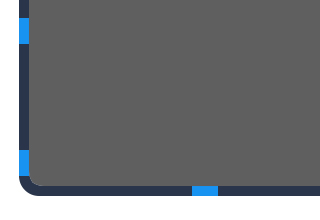 Extra teflon pads included for users who wish to perform a force break mod.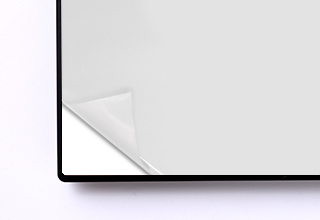 Extra tape for users who wish to perform a tape mod.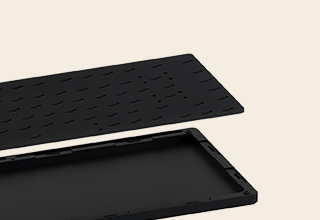 MonsGeek includes a default 3mm custom-made foam for a balanced feeling. Disclaimer: the foam will affect the overall sound profile and flex.
Optional Plates to consider
For users who want a balanced feeling between sound and flex.
For a stiffer and higher pitched sound profile, for those who want to be heard
For the softest, flexiest typing feeling out of the three.
| | |
| --- | --- |
| Model | M1 (international QMK ver) |
| Mount | Gasket |
| Case Material | Aluminum CNC |
| Color | Pink/Black/White/Purple/Red (New Year)/Red (Christmas) |
| ISO Layout | Y(Under Development) |
| Connection | Wired |
| LED | RGB |
| Hotswap | Y |
| PCB Thickness | 1.2mm |
| Plate | PC |
| Plate Foam | Y (MonsGeek Custom Material) |
| Switch Pad | IXPE |
| Case Foam | Y (MonsGeek Custom Material 3mm) |
| Drying Agent | Y |
| Tape | Y (not pre-installed) |
| Stabilizer | Akko Screw-in Stabilizer (pre-clipped, but not pre-installed, 4*2u+1*6.25u) |
| Force Break Mod Stripes | Teflon Pads (not pre-installed) |
| Software | VIA/QMK |
| Cable | Coiled Cable |
| Size | 33.2cm*14.7cm*3.3cm |
| Barebone Weight | 1962g |