Ice Cream Keycap Set (132-key)
OEM profile double-shot keycaps;
A total of 132 keys with 6 different colorways;
Compatible with major-sizes keyboard including but not limited to 60%, 64-key, 65%, TKL, 75%, 96%, 1800 compact and full-size keyboards.
Out of stock
Join Waitlist
We will inform you when the product arrives in stock. Please leave your valid email address below.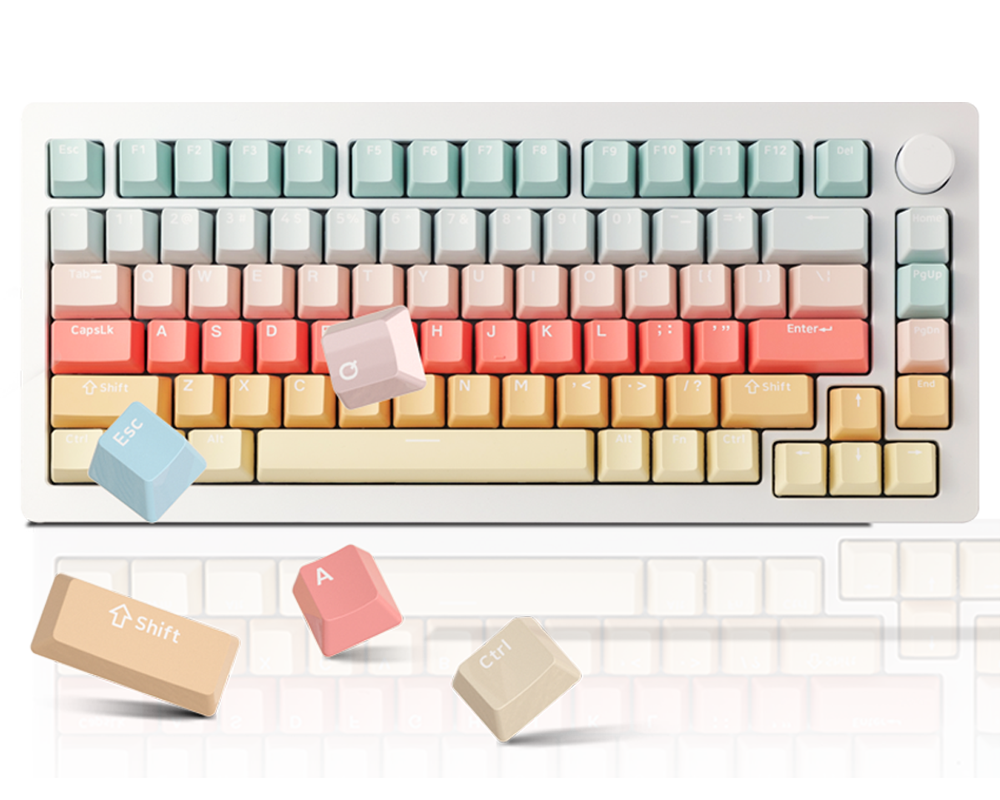 Ice Cream Keycap Set (132-Key)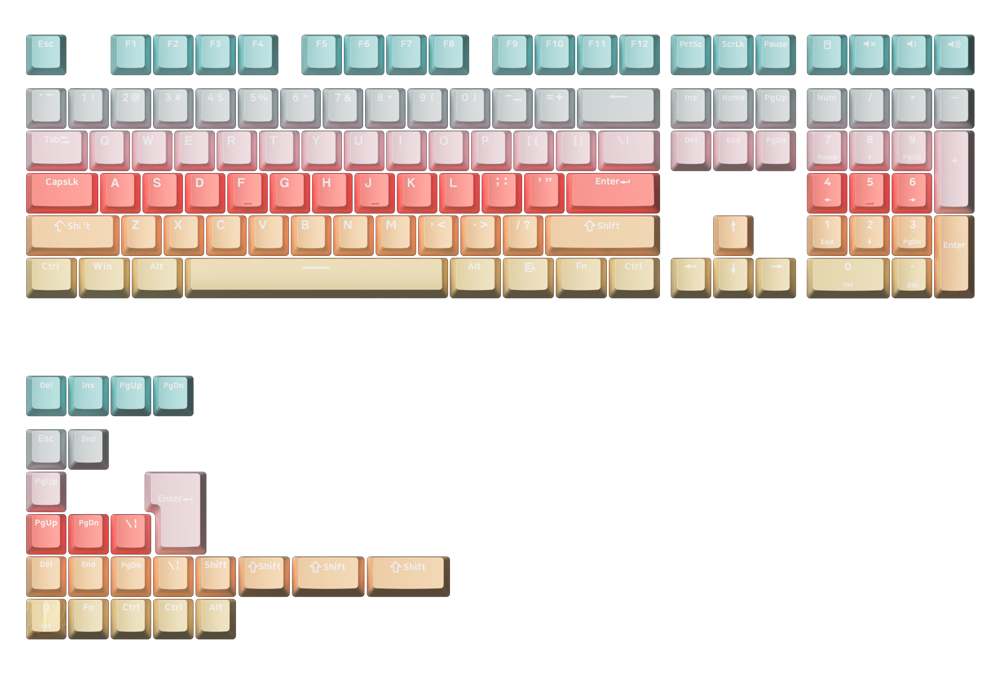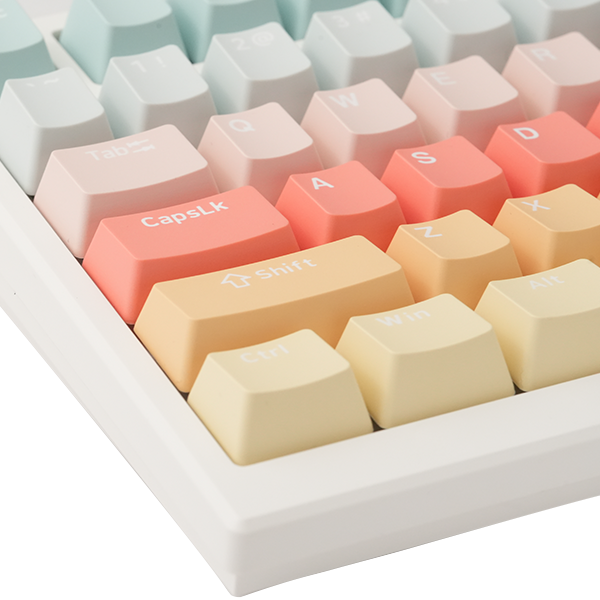 PBT Double-Shot
Double-shot keycaps are extremely durable and resistant to wear even for decades, and the legends are particularly vibrant, sharp with high contrast.
OEM Profile
OEM profile keycaps are a classic standard of keycaps for mechanical keyboards. Each height and shape of the keycaps change for each row to ensure a good grip on hands.