MonsGeek x Akko Acrylic 16-key Switch Tester
With a wide range of different switches including tactile and linear and clicky keyswitches from 4 different brands for users to test at minimal cost.
Be aware! Some switches may come in different versions in different batches.
[Linear Switches]
Akko V3 Cream Yellow Pro (5-Pin)
Akko CS Matcha Green
Akko CS Crystal Silver
Akko CS Jelly Black
Akko CS Piano (5-Pin)
Gateron White
Akko x TTC Demon
Cherry MX RGB Red
[Tactile Switches]
Akko V3 Cream Blue Pro (5-Pin)
Akko CS Lavender Purple
Akko CS Ocean Blue
Akko CS Jelly Purple
Akko CS Wine White
Gateron Orange Lubed
[Clicky Switches]
Akko Blue
TTC Gold Blue Switch
Note: This batch does not include a dust-proof top case cover.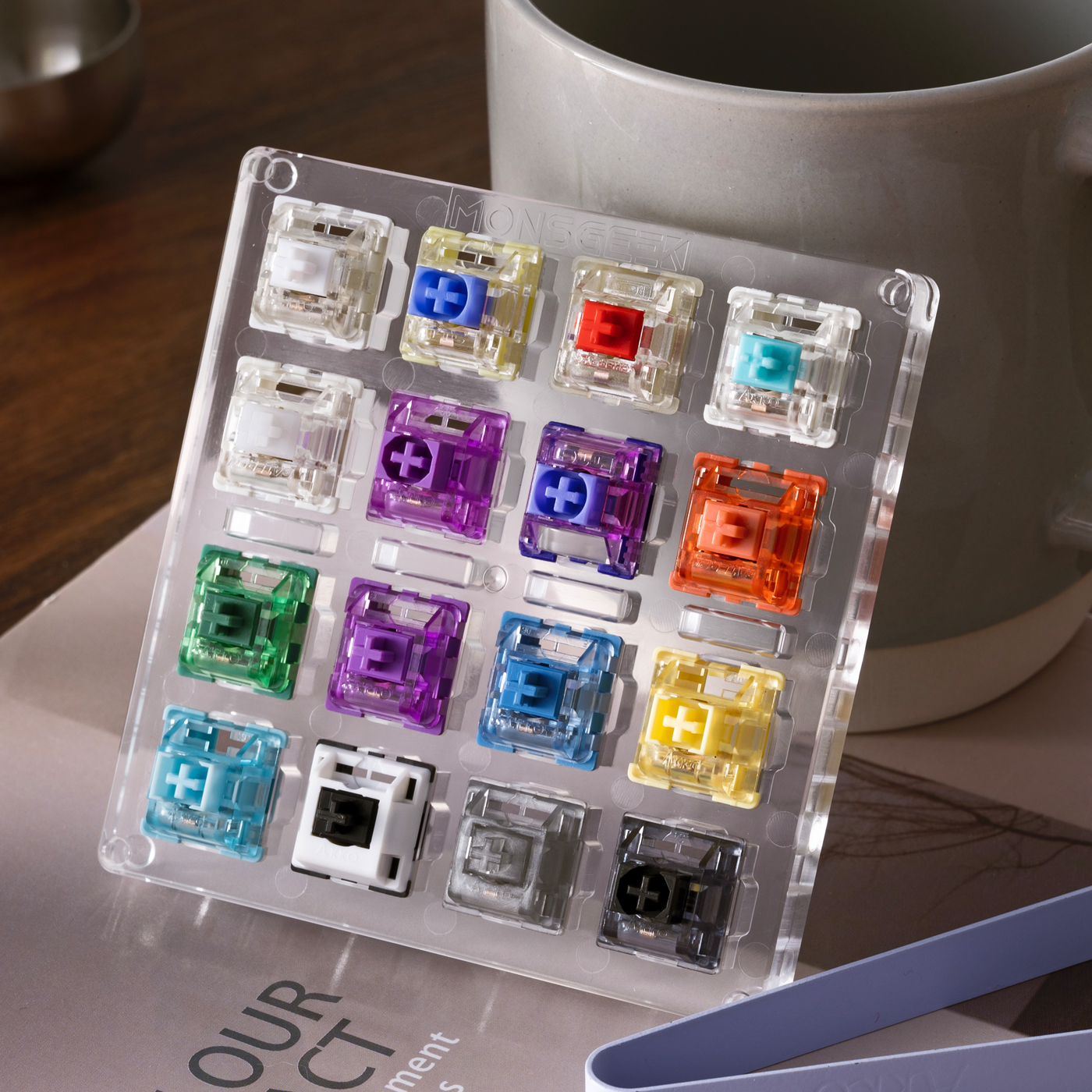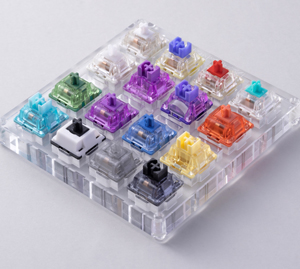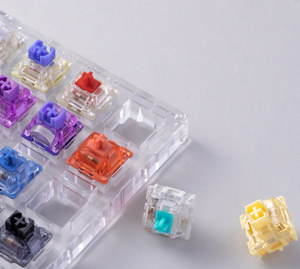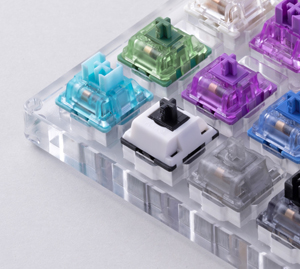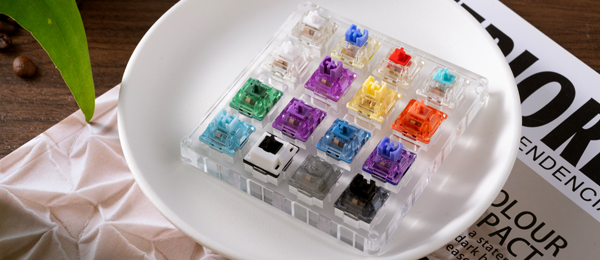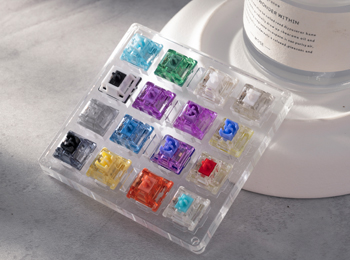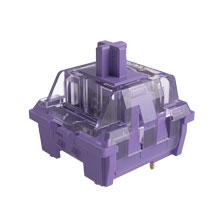 Type: Tactile
Operating Force: 36gf ± 5gf
Total Travel: 4.0 ± 0.5mm
Pre-Travel: 1.9 ± 0.3mm
Tactile Position: 0.5 ± 0.3mm
Tactile Force: 50gf ± 5gf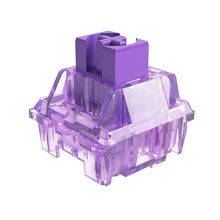 Type: Tactile
Operating Force: 40gf ± 5gf
Total Travel: 4.0 – 0.5mm
Pre-Travel: 2.0 ± 0.3mm
Tactile Position: 0.5 ± 0.3mm
Tactile Force: 56gf ± 5gf
Type: Tactile
Operating force: 36gf ± 5gf
Total Travel: 4.0 – 0.5mm
Pre-Travel: 2.0 ± 0.3mm
Tactile Position: 0.5 ± 0.3mm
Tactile Force: 55gf ± 5gf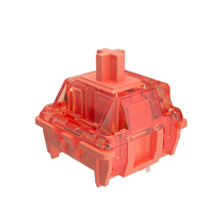 Type: Tactile
End Force: 45gf ± 15gf
Total Travel: 4.0 – 0.4mm
Pre-Travel: 2.0 ± 0.6mm
Tactile Position:1.25mm
Tactile Force: 55gf ±15gf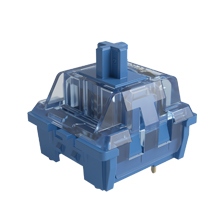 Type: Tactile
Operating force: 36gf ± 5gf
Total Travel: 4.0 ± 0.3mm
Pre-Travel: 1.9 ± 0.3mm
Tactile Position: 0.5 ± 0.3mm
Tactile Force: 45gf ± 5gf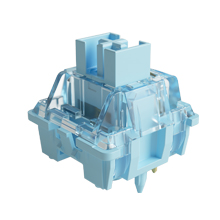 Type: Tactile
Operating force: 45gf ± 10gf
Total Travel: 3.3mm
Pre-Travel: 2.2 ± 0.5mm
Tactile Position: 0.1mm
Tactile Force: 55gf ± 10gf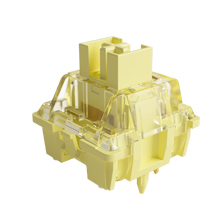 Type: Linear
Operating Force: 50gf ± 5gf
End Force: 58gf ± 5gf
Total Travel: 3.3mm
Pre-Travel: 2.0 ± 0.6mm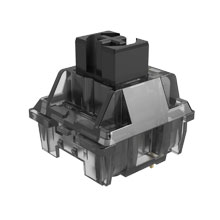 Type: Linear
Operating Force: 50gf ± 5gf
End Force: 60gf ± 5gf
Total Travel: 4.0 ± 0.3mm
Pre-Travel: 1.9 ± 0.3mm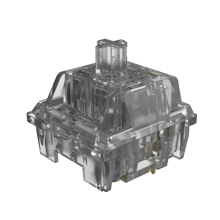 Type: Linear
Operating Force: 43gf ± 5gf
End Force: 48gf ± 5gf
Total Travel: 3.0 ± 0.3mm
Pre-Travel: 1.0 + 0.6mm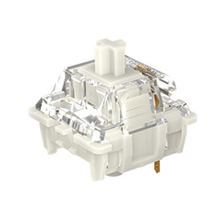 Type: Linear
Operating Force: 38gf ± 5gf
End Force: 45gf ± 5gf
Total Travel: 4.0 – 0.4mm
Pre-Travel: 2.0 ± 0.6mm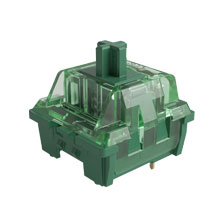 Type: Linear
Operating Force: 50gf ± 5gf
End Force: 63gf ± 5gf
Total Travel: 4.0 – 0.5mm
Pre-Travel: 1.9 ± 0.3mm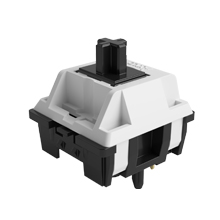 Type: Linear
Operating Force: 48gf ± 5gf
End Force: 53gf ± 5gf
Total Travel: 3.5 ± 0.3mm
Pre-Travel: 1.9 ± 0.3mm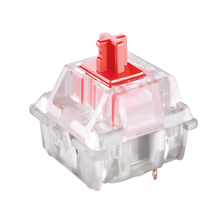 Type: Linear
Operating Force: 45gf ± 5gf
End Force: N/A
Total Travel: 4.0 mm
Pre-Travel: 2.0mm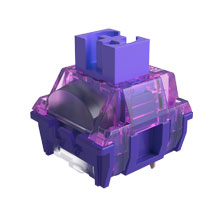 Type: Linear
Operating Force: 50gf
End Force: 63.5gf
Total Travel: 4.0 ± 0.4mm
Pre-Travel: 2.0 ± 0.4mm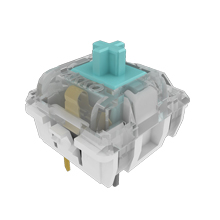 Type: Clicky
Operating force: 50gf ± 10gf
Total Travel: 4.0 – 0.4mm
Pre-Travel: 2.0 ± 0.4mm
Tactile Position: 1.5 ± 0.3mm
Tactile Force: 60gf ±10gf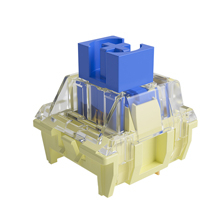 Type: Clicky
End Force: 37gf ± 5gf
Total Travel: 3.5 ± 0.25mm
Pre-Travel: 2.2 ± 0.3mm
Tactile Position:1.6 ± 0.3mm
Tactile Force: 58gf ±5gf