Frequently Asked Questions
Troubleshooting Bluetooth Connectivity Issues for MX108 (Failed Connections or Intermittent Connections)
---
1. Turn the power ON switch, make sure that the keyboard is fully charged (see indicator LED), and check to see if 2.4G mode is working, if it works, long press the left Win + right Win for 5 seconds to reset the device and try again.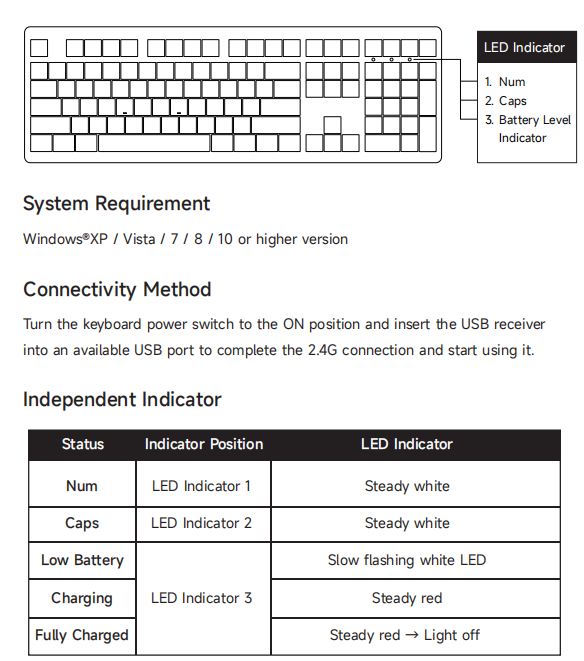 2. if the Bluetooth still can not connect at all: Power the keyboard on and off, check whether the Bluetooth driver is the latest version, and upgrade, after upgrading, turn off the Bluetooth mode on the computer, and then turn it on again. Make sure the distance between the computer and the wireless keyboard is within 10 meters, and try to connect again.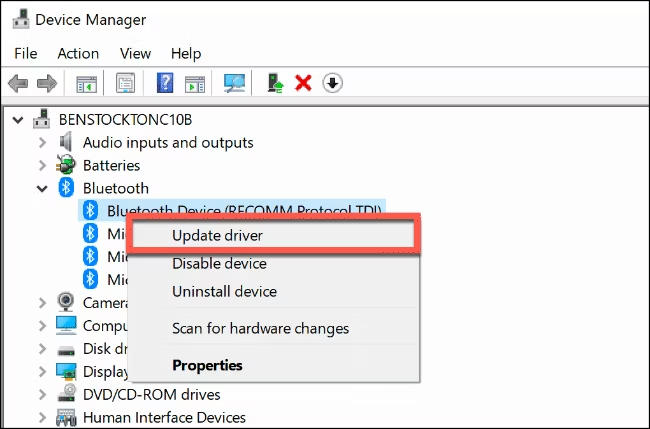 3. You can remove the saved Bluetooth device record from Windows, and then re-add the device through Bluetooth.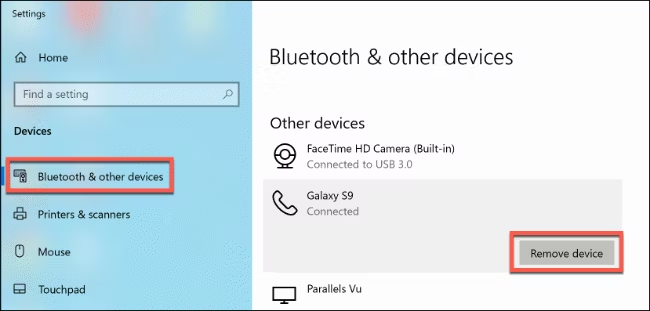 4. Windows system: please run the Bluetooth troubleshooter and try connecting again. It is recommended to try to use a Bluetooth 5.0 adapter on the computer to ensure a more stable connection. To run Windows Troubleshooter, right-click the Start menu and select "Settings." From there, go to Update and Security > Troubleshoot > Bluetooth, and then click "Run the Troubleshooter."