Frequently Asked Questions
How to Troubleshoot VIA Connectivity Issues with My QMK Version M1 Keyboard
---
Try online VIA: https://via.evove.top/ or https://usevia.app/
If it still cannot work, you may need to follow the steps below:
Firmware Upgrade from V2 to V3 definitions: Follow the steps outlined in the guide below.
QMK Toolbox: Link
Make sure the driver is installed completely when installing the Toolbox.
Once you have successfully upgraded the firmware to V3, you can use the V3 .JSON file for the MonsGeek M1 without needing to toggle V2 definitions on. Here is the link: Link
Load V3 JSON File: After updating the firmware and installing the drivers, load the corresponding V3 JSON file for your M1 QMK keyboard. Ensure that the "Use V2 definitions" option is turned off when loading the V3 JSON file.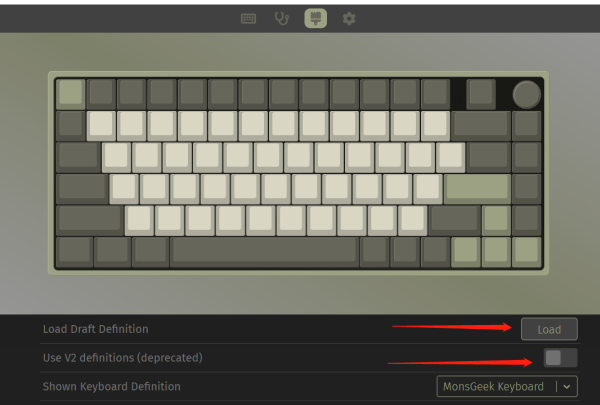 ​