Frequently Asked Questions
How to use Mechanical Switches on Your MonsGeek Magnetic Switch Keyboard?
---
Please note that you need to calibrate the keyboard after you replace the mechanical switches. Please follow the steps below:
1. Open the latest MonsGeek Cloud Driver, available for download on the official MonsGeek Download page.



2. Navigate to the "About" page within the driver software. Locate and click the calibration button, which is clearly marked.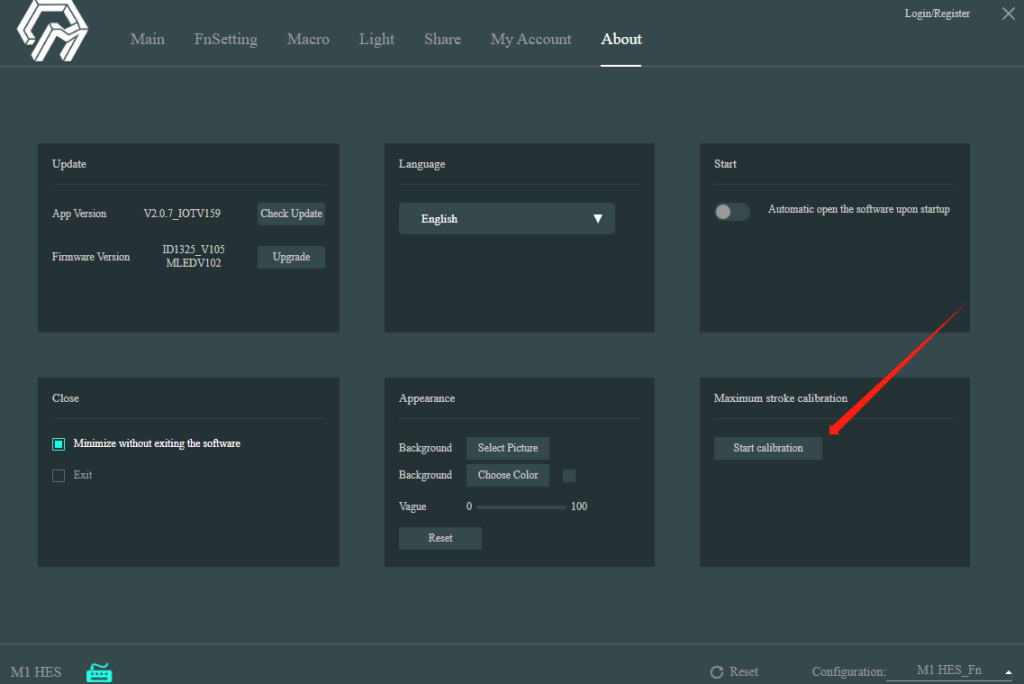 3. Press confirm to start.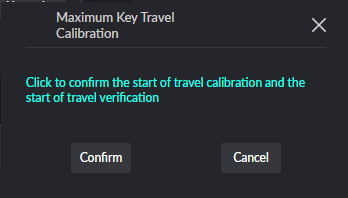 4. Begin the calibration process by pressing each key to its lowest point. It's crucial to ensure that every key is pressed and released during this step. Press the "Confirm" button after completing this calibration.

5. If any keys still do not function correctly, it indicates that they may not have been pressed completely during calibration. In such cases, repeat the calibration process to ensure that all keys are functioning as expected.
6. Travel Distance Calibration for the rest magnetic switches (If you still have magnetic switches on your keyboard.)
You can find the button on the Main- StrokeSetting Page below in the Driver. You don't need to do anything during the calibration. Don't use the keyboard before calibration ends.
This step ensures that the keyboard functions optimally. It's particularly essential when dealing with rapid trigger actions, as without calibration, magnetic keys might not register at distances of 0.2 to 0.3mm.