Akko V3 Cream Yellow Pro Switch (10pcs)
Cream Yellow Pro is an upgraded version of Cream Yellow.
Major Changes:
5-Pin switches (better stability)
Dustproof stem (better stability)
Upgrade silver contact to palladium gold
Upgrade phosphor copper to alloy copper
Lubed rail to reduce friction
10 pcs per box
Akko V3 Cream Yellow Pro
5-Pin Linear Keyswitch丨Dustproof Stem丨 10pc/box
Akko v3 pro 50gf linear cream yellow switches provide a unique and satisfying typing experience with their 18mm extension spring and POM/PC/PA materials. The creamy and smooth feel of our switches is further enhanced by the use of lubed rail.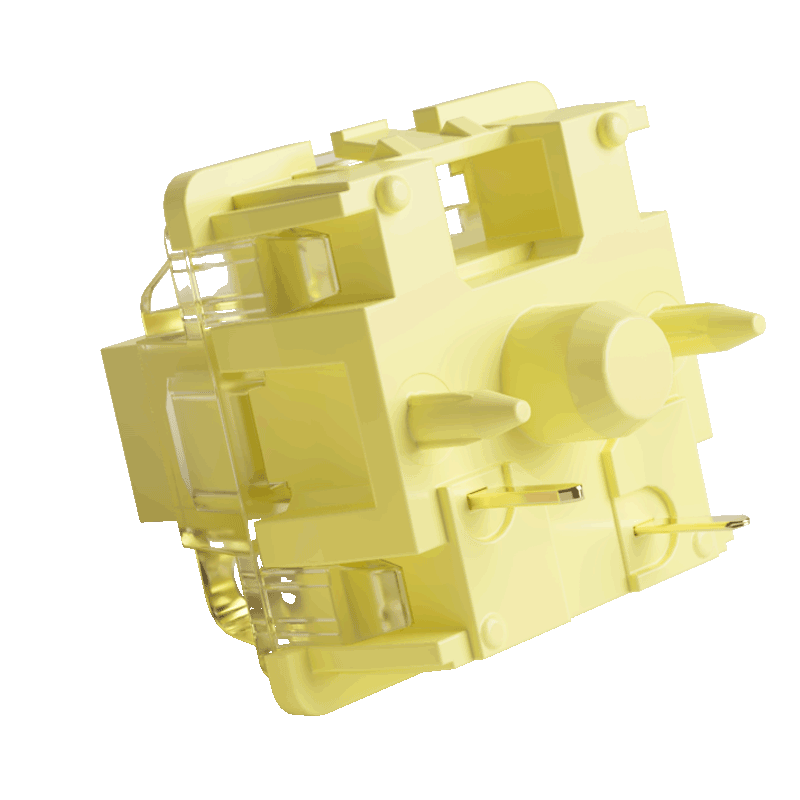 Akko Cream Switch Series
Our cream switches now feature alloy copper and palladium gold contact, which provide better conductivity, stability, and durability. With a dustproof stem and 5-Pin, Akko v3 generation pro cream switches are designed to bring a better stable typing experience.
Built-in LED Slot
Akko V3 Cream Yellow Pro switches are equipped with LED slot ready for LED Mod/Assembly, and are SMD compatible (LED underneath the switch).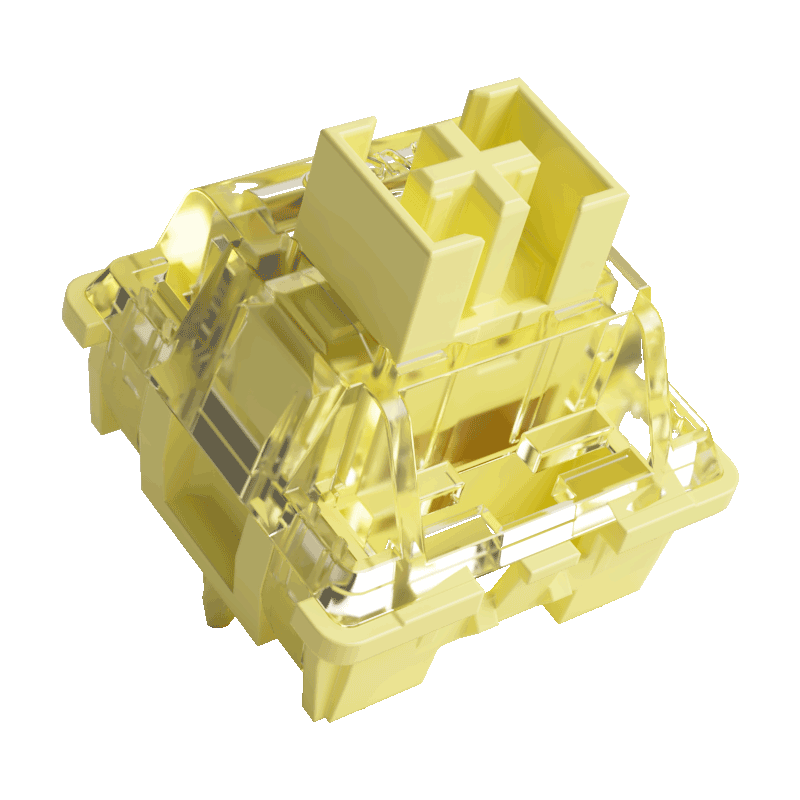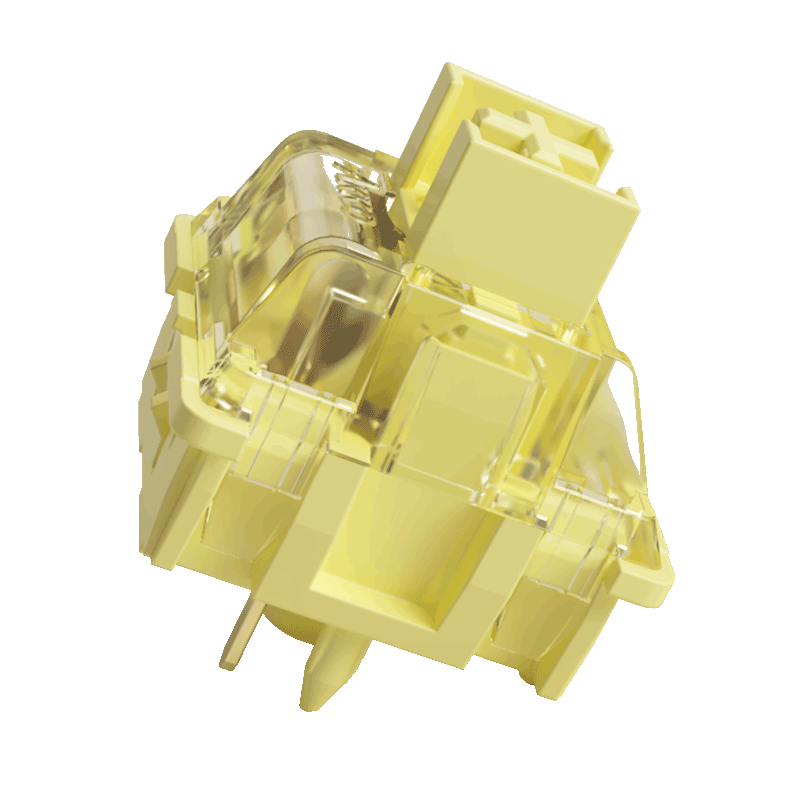 Specification
Type: Linear

Operating Force: 50gf ± 10gf
Total Travel: 3.3mm
Pre-Travel: 2.0 ± 0.6mm
Spring: 18mm Extension
Compatibility
Akko V3 Yellow Pro switches come with MX style structure so they would fit most keycap sets with (X) cross stem. Note: switch opener is not included.